Happy Friday everyone and thank you so much for playing along with last weeks elemental inspiration challenge. It was lovely to see all your spring inspired creations.
It's Dawn here with this weeks challenge and it's called......
A NEED FOR SPEED
The new season of F1 motor racing is due to start in the next couple of weeks and I know that my husband will be glued to the television. I would like to see some sort of vehicle on your card. Something that gets you from A to B with a bit of speed. This could be a car, motorbike, bus, bicycle. Anything with wheels or an engine.
Check out below what the Design Team came up with to help with your creativity.
Kathy
Dianne
Sharon
Miri
Dawn
Nat
Svenja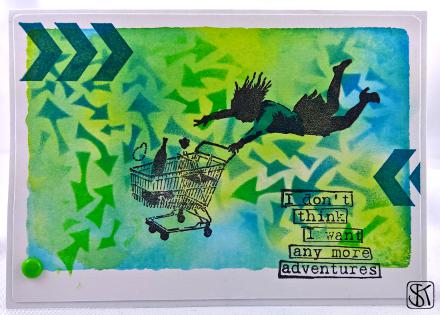 Lythan
Leo
~~~~~~~~~~~~~~~~~~~~~~
InLinkz: