Hello Crafters, and Happy Friday!
Thank you so much for taking a Woodland Walk with us last week, it was lovely to see your ideas inspired by The Great Outdoors
!It's Kathy here today and don't worry, this week's challenge has absolutely nothing to do with physics (which I think String Theory does). I don't "do" science - never have and never will, it just goes whooosh right over my poor little blonde head

All I'd like you to do this time, is to use string, twine, thread, fibres or that sort of thing when you make you card.
You could use a little or a lot, I really don't mind.

Here's some inspiration from our team, then it's over to you
Joanne
Dawn
Kathy
Shabneez
Svenja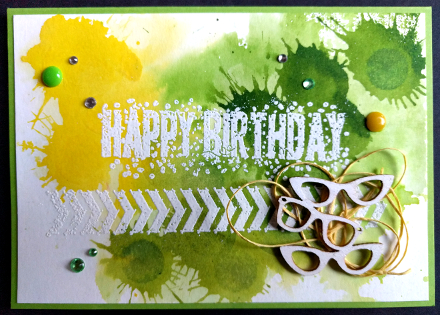 **************************
InLinkz