We are back with a new challenge for you - but we always like to say

"

Thank You" first to those who joined in with us last week. We hope you enjoyed giving thanks with Shabneez's lovely "Harvest Home" theme - those cards were good enough to eat, weren't they?
As usual our first challenge of the month is our
Elemental Inspiration Challenge

. For October Leo has put together a little mood board for you and we hope you'll find plenty of inspiration to draw your three elements from.
Just pick at least 3 elements from the picture to use when making your card
suggestions; Dark nights, the moon, washi tape, Kraft card, stripes,
Here is what the team made this week. animals, strawberries
Joanne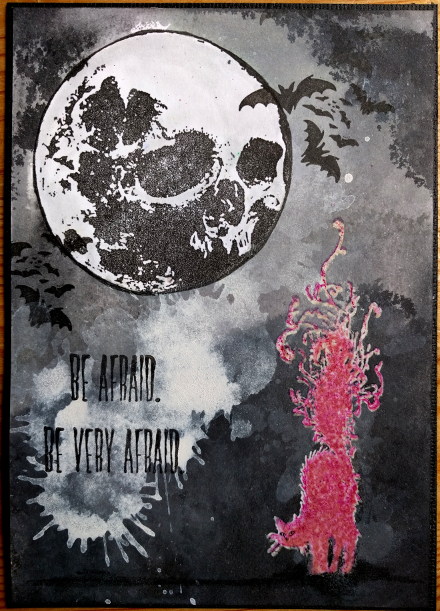 Kathy
Shabneez
Dawn