It's Sharon here with this week's challenge. Firstly thanks to everyone who joined in Jo's 'Leaf it Alone' dare last week, there was some great inspiration.
This week, the theme is
'

"Fool's Gold'
I'd like to see gold featured heavily in your design - either gold embossing powder, gold cardstock, glitter, gold foil, gold paint - anything you can think of as long as it's gold! Rose gold is my favourite thing ever, so you can have bonus points if you manage to feature rose gold.
Here's some inspiration from the design team to get you started:
Dawn
Lythan
Nat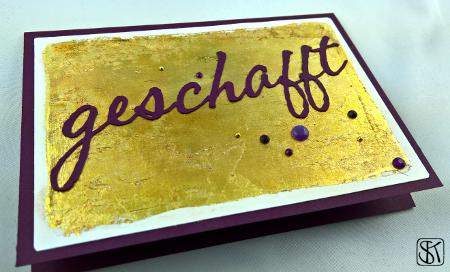 ~~~~~~~~~~~~~~~~
InLinkz: