Hello fellow Crafters. It's Dawn here with this weeks challenge.
A big thank you to everyone that took part in last weeks challenge to celebrate Spring.
As its the first Friday of the month its time for a
Elemental Inspiration

challenge.
I have chosen this Spring/Easter picture to fire up your creativity. I thought it would cheer us all up as the Easter weekend weather was rather wild, wet and windy.
Remember you need to choose at least 3 elements from the picture and I think there are a few in this image!
For example birds, eggs, rabbits, bird house, flowers.......
Lets see what the Design Team came up with.
Dawn
Colours, cake stand, ribbon, ric rac, stripes.
birdhouses, colours, birds, flowers, ribbons, chevrons for the ric-rac braid
Svenja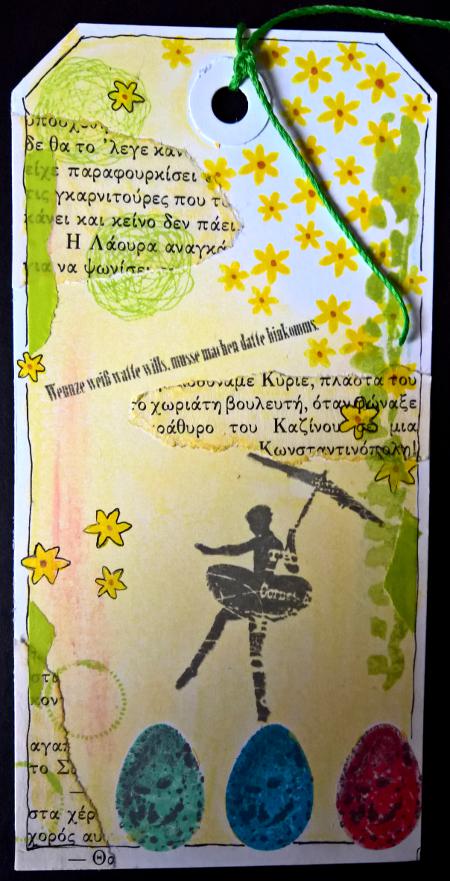 pastel colours, eggs, flowers
text translates: once you know what you want you've got to make sure that you get there
Dianne
pink stripes, the birdhouse, the bird and flowers.
Pink stripes, silver ("happy" from the bowls), yellow flowers, rabbit, presents, colour palette
~~~~~~~~~~~~~~~~
InLinkz