Hello, thanks to everyone who watched the birdie with us last week for a breath of spring - for those in the northern hemisphere let's hope the birds in our gardens haven't been caught out too badly by the weather!
Joanne here this week and I'd like to take us

back to basics

- choose one basic geometric shape (square, circle, triangle etc) and one primary colour (red, blue, yellow) and make them the focus of your design. You can add other shapes and colours as accents, just keep the focus on those basics.
Here's some inspiration from the design team:
Joanne
Dawn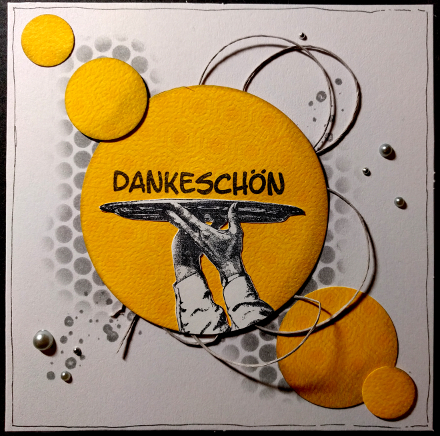 *********************
ImLinkz