Hello and welcome to August! Speaking of welcomes, thank you for joining in with Svenja's challenge last week, it was lovely to share some welcoming moments with you!
It's Joanne here this week and as it's

the frst Friday of the month we have an Elemental Inspiration Picture which we hope will inspire your crafting this week.
Just choose a

minimum of THREE elements from the picture to use when you make your card, remember the colour palette counts as ONE element.
There's lots to choose from - suggestions include wicker/basket weave, marble, bottles, drinking glass, lemons, herbs (mint and rosemary feature here), lavendar, pasta, nuts, bubbles, reflective surfaces, sapphire, crown, medallion. I'm sure there are lots of other things too!
Here's what the Design Team made of it:
Joanne:
Kathy
Dawn
Ruth
Sylvia
Miri
Svenja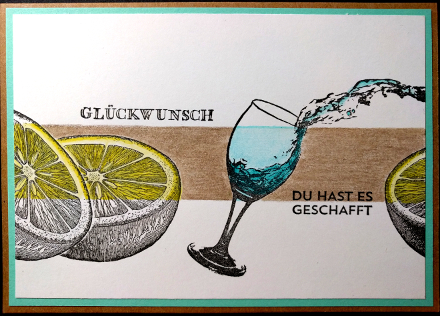 ****************
InLinkz