We had lots of fun with Joanne's inspiring elemental picture last week.
So this week it's my, Miri's, turn to set a dare and I want to see
Use one or more candles on your card.
Maybe you can use a birthday cake with candles on top? Or a very early Christmas or advent card? Or even use a real candle on your card?
We would love to see your creations!
Here are some ideas from the great design team:
Dawn
Svenja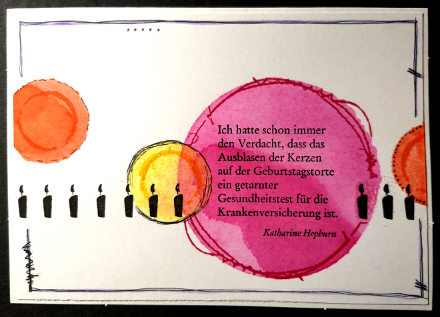 Miri
Joanne
Sylvia
Kathy
Ruth:
Nat
***************
InLinkz