Thanks for going tropical with us in Shabneez's dare last week - our weather in the Northern hemisphere may not be quite up to tropical standard but at least we saw some lovely sunny creations!
It's Joanne here with this week's challenge and I'd like to see you using
ABW - Anything But White!
Using white as a card base is a really easy habit to slip into so I'd like to see what else you can come up with. It could be a chalkboard technique on black cardstock, metallic or opaque embossing powder on a coloured base, coloured pencils on kraft or something like the Joseph's Coat technique.
What will you decide on to make your base other than white? Here's what the team came up with:
Joanne
Dawn
Kathy
Shabneez
Ruth
Enfys
Miri
Svenja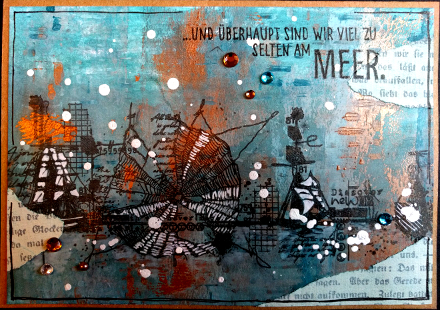 (and also... we spend way too little time by the sea)
*************
InLinkz