A lovely morning to y'all!
Wasn't last week's challenge lovely with all those flowers? I definitely enjoyed it - so colourful!
It's Svenja here and this week we'll be taking matters from spring to summer
(yay!)
. It's a new month and therefore - of course - we have an inspirational picture for you
(mostly from last year's summer hols in Portugal... wish I were there...)
.
So, here it comes: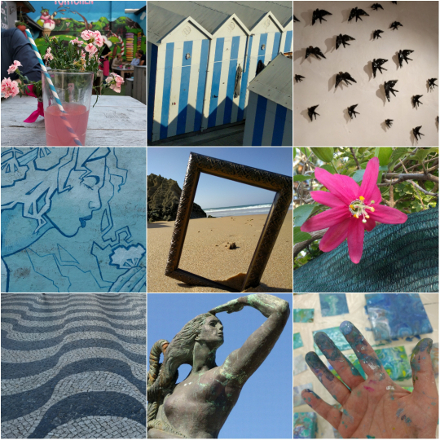 Please use at least 3 elements on your cards
(colours count as 1 element).
And - of course - we have also prepared some extra inspiraton for you. Here's what the Design-Team members made for you:
Dawn
(Colours, flowers, stripes)
Ruth
(
birds, flower, frame, repeating patter, pink, black and
silhouette)
Svenja
(colours, flower, birds, hand, messiness)