Hello!

Thank you to everyone who shared such lovely ideas for crafty projects featuring Trees, it was such a joy to see them all and to be inspired by your creativity

Have a Very Crafty Christmas
We'd love you to join in with us for just one more challenge from our seasonal calendar before we take our Christmas holiday!

It's another Anything Crafty challenge this week, and final theme this year is
Pretty Pastel
Christmas
We don't often use them at Christmas so we would love to see any kind of craft project featuring
Pretty Pastel shades
Cards, tags, bags, boxes, table decor.....any kind of craft project is good- just tone down the colours and go for pale and interesting this week!
Thank you so much for joining in throughout this past year.
We'll be back with Nat, and a fabulous Elemental Inspiration Picture (yes, the DT have had a sneaky peek already) for you on Friday January 10th, so please make a note in your diary and we'll hope to see you then!
This week's challenge will remain open until then.
Wishing you all a Very Happy and Peaceful Christmastime
Dawn
Kathy
Ruth
Nat
Miri
Svenja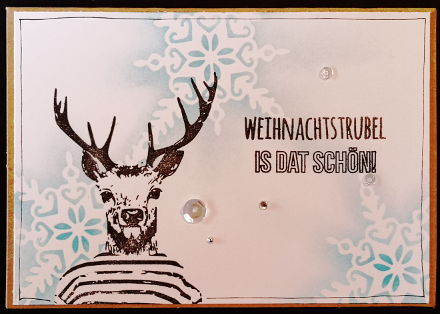 Here's our challenge cover for you to share