First of all a big thank you to everyone who got inky with some fabulous backgrounds for our challenge last week!
It's Joanne here with your challenge today which focuses on the fact it's International Family Day. When I chose this topic, I had no idea that there would be an extra poignancy for many of us who can't see our families because of the current lockdown restrictions.
So, let's celebrate families on our projects this week. It could be a welcome to a new addition to the family (a baby or an adoption, or maybe even a new pet), something to mark your relationship with a special family member, or you might choose an image representing a family. Show us what family means to you!
Here are some fantastic examples from the Design Team to start us off:
Ruth
Dawn
Kathy
Svenja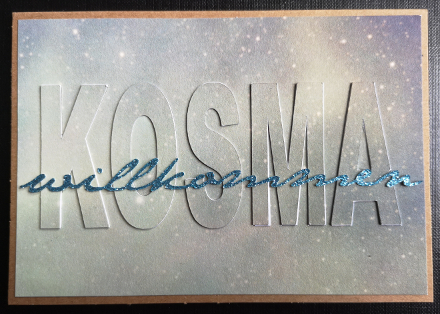 Nat
Miri
Joanne
This week's cover sheet for you to share