It's Shabneez here and I'd like to thank you for joining in with the October Elemental Challenge last week - wasn't it a great autumnal challenge?
This week I've set a challenge to include pets on your cards.
I would like to see cats, dogs, goldfishes, snakes, spiders or any other pets you care to think of on your creation.
Lots of wonderful inspiration from my fellow Design Team members below:
Svenja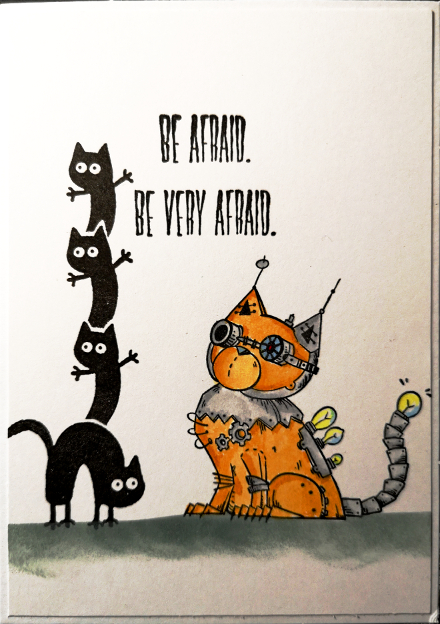 *****************
IbLinkz