And a huge "thank you" to so many of you who used up their scraps with us :-) It appears that quite a few of us crafters are prone to collecting papers of all kinds...
With days getting shorter and Hallowe'en coming closer I thought it might be a nice idea to really focus on the dark (and maybe the colourful against it). It's Svenja here and I'd like to take you
with me. So make a card that features the colour black as the main colour or as a distinctive central element. Sounds too sad for you? Just take a look at the Design Team's happy and fun makes!
Miri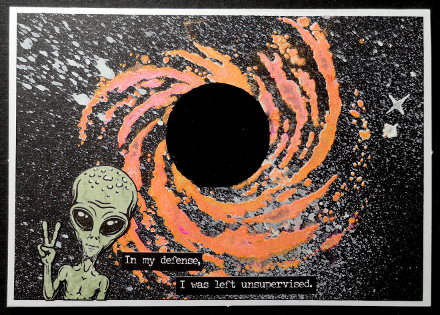 Kathy
Ruth:
Please share this week's cover sheet