Happy Friday!
It's Shabneez here and to begin I'd like to thank you for joining in with the April Elemental Challenge last week.
This week it's my turn to set the challenge and I have decided on bees as they have been paying a lot of visits to my garden and house for that matter! So here's my challenge for the week:
Let's Hear It For The Bees!

I would like to celebrate bees this week so would love to see anything related to them on your cards. You could use beehives, honeycomb shapes, honey coloured ink etc - extra points for using a combination of elements!
Here is some wonderful inspiration from the Design Team to help: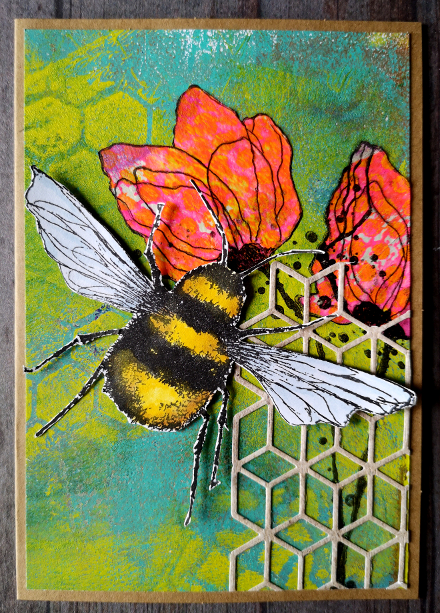 Rizwana
This week's cover: