Hello!

Welcome to another Friday Challenge with The Daring Cardmakers.
It's Kathy here this time and I'm hoping you'll rise to the challenge rather
than running to the hills, screaming!
It'll be fun, honestly!

First though, a big thank you for joining in and sharing your cards Inspired by the August mood-board, it was so lovely to see your creativity it's always so inspiring to see what everyone comes up with,
This week I'd like you to make cards using 1 of something, 2 of something,
3 of something, 4 of something and 5 of something.
It sounds tricky, but once you get your head around the idea, you'll be just fine!
eg. 1 image, 2 colours, 3 flowers, 4 brads, 5 gems
Go on, challenge yourself, I dare you!
Here's what the team have been making this week.
Nat (5 aqua stripes, 4 flowers, 3 sequins, 2 enamel dots, 1 sentiment)
Ruth (
1 button, 2 ribbons, 3 half pearls, 4 letters, 5 bits of paper)
Kathy
(
1 word, 2 butterflies, 3 pearls, 4 poppies, 5 patterned papers

)
Joanne
(
One layer, two words, three baubles, four inkpads, five tiny gems:)
Svenja (1 circle, 2 colours/paints, 3 parcels, 4 gold hexagons, 5 black dots)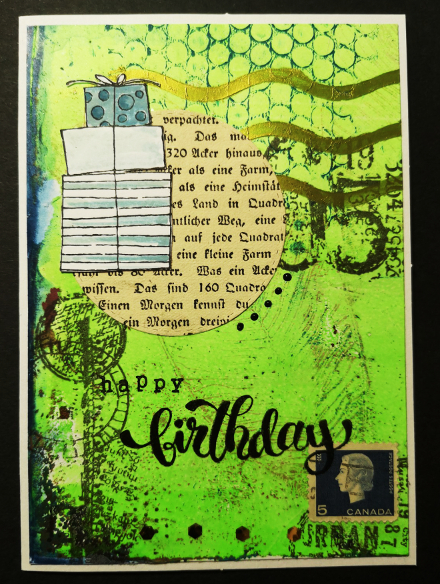 Miri (1 cactus, 2 words, 3 papers, 4 corners ;-), 5 half pearls)
Here's the cover sheet for this challenge for you to share