Thanks to all of you who splish-splash-sploshed along with us last week. Wasn't it a joy?
It's Svenja here and I'm kind of sticking to a watery theme. Because...
I'd like to be... under the sea...
I would like your cards to feature any kind of underwater life. Virtual extra brownie points for octopusses (with or without gardens).
Hope this crafty weekend goes swimmingly for y'all. If you're still in need of some inspiration, here's what the Design Team have created to get you started:
Miri
Joanne
Ruth
Kathy
Nat
Svenja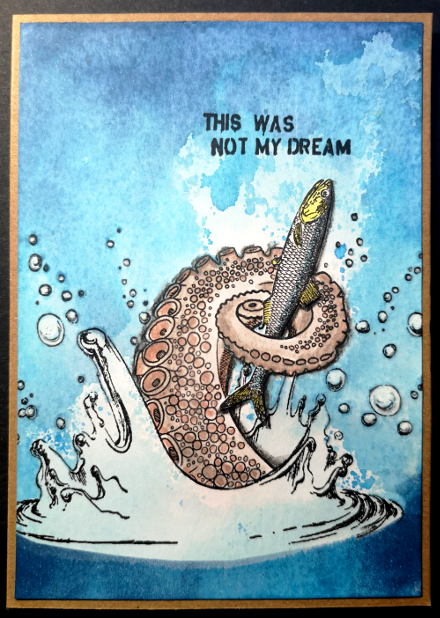 Here's the cover sheet for this challenge for you to share