And a big "thank you" to everyone who let themselves be inspired by last week's 3D challenge. Always fun to leave the flat surface of a card and take up a little more room, isn't it?
And can you believe we're halfway through this crazy year already? And of course for the start of a new month we do have a new moodboard for you: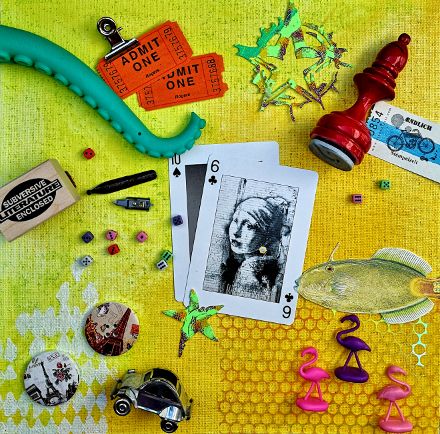 Please use at least 3 elements from the picture.
Colours count as one element only (sorry).
I guess I went a bit crazy when I got everything together for the photograph - but I do hope that you will find this a fun theme and just right for the summer holidays after all.
And please do check out what our design team members have been inspired to make! And then: playtime for you - have fun!